This is our first year of marriage to live in a house. Our apartment was so small that we could only put up a little 4 foot tree, and it was always in some awkward place and in the way. Not to mention, no one could enjoy it but us. We hardly ever had people over simply because our space was so cramped.
This year we have room for a full size tree! I went to Target and bought a 7 foot artificial Cashmere Pine. It's placed right in front of the window so, not only us and our guests can enjoy it, but also those driving by can see the glow in our window!I picked our ornaments to match our pretty new curtains, and Ryan helped me pick out the tree skirt to coordinate as well. We spent a lot of time searching for the perfect topper. I wanted silver wire and lights. We found lights, and we found silver wire, but we couldn't find the two together, so I settled for just silver and we moved on to search for the perfect wreath to hang over our fireplace. We found it at Michael's, who also turned out to have our perfect tree topper! Now I have to return one, but our tree is perfect!
It was a special treat this year to have Ryan's Mom and Grandmother join us for Thanksgiving dinner. They hung around on Friday long enough to help us string the lights and hang the ornaments. Thanks!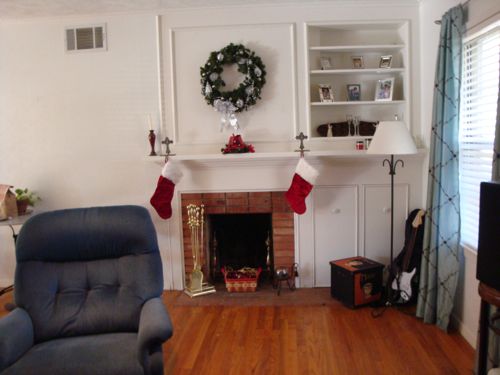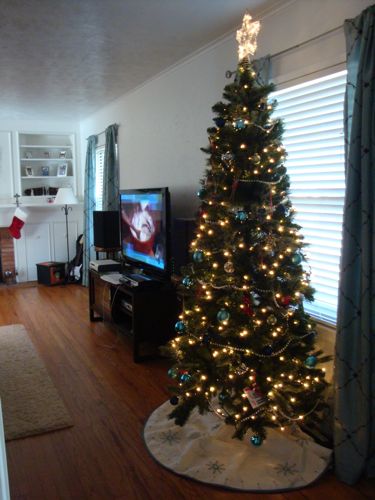 Oh, and did I mention we were distracted on our shopping trip by a little something to use year round?