I've just finished week 21 of my pregnancy, and I can't really focus this post on all one thing. So, we'll consider it a summary of the week!
Spring has sprung in Denton, TX and you can see the proof all over the ground and feel it in the air. The weather has been beautiful for most of the last couple of weeks. (We don't need to mention the freak snow storm that blew threw last Sunday morning when Ryan and I were out of town at my mother-in-law's house. That make the second snow we've missed this season.) On the pretty days, my neighbor, Allison, and I have enjoyed walks around our neighborhood with her dog. We didn't have to venture any further than our front yard to see these beautiful Texas Blue Bonnets. I'll never consider myself a Texan. I'm a Carolina girl forever, but I do love the Texas state flower.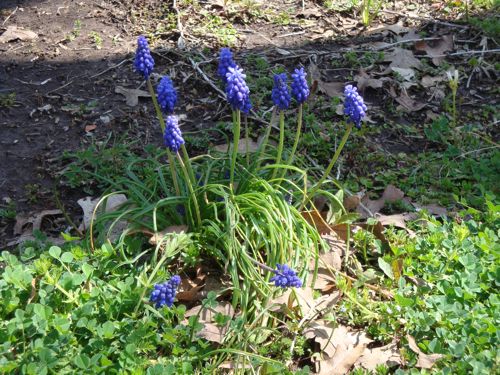 When I haven't been basking in the sunshine, I've been working to finish up some craft projects. This week saw the completion of the giant stack of baby wipes and my first real knitting project.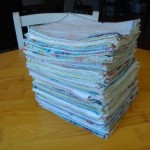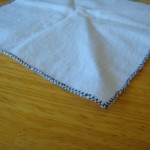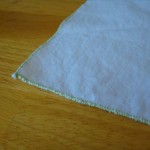 The wipes are simple squares of flannel that I cut and stitched around using the zig-zag function on my basic sewing machine. It should have been an easy project, but sewing machines and I do not get along well. It took me many days of sitting for just a bit at a time to get through my pile of squares. My machine constantly jams up. The thread pops out of the bobbin feeder, breaks off from above the needle, or a myriad of other issues that cause me to stop mid seam to set things back up correctly. I was SO READY to be finished.
Knitting is now one of my new favorite past times. I learned the basics several years ago and managed to make a scarf that I wore when my husband and I traveled to Russia back in 2005. I was happy to have that project done and decided I was pretty much done with knitting because it had been so difficult, and even painful. However, something was tugging at me recently to just try one more time to create socks. You may have noticed that I never posted a picture of the blue crochet socks from months ago. That's because they didn't shape up right and I finally pulled them out altogether. Well, today I can show you finished socks at last, but they are KNIT and not crochet! It turns out that I never really learned my basic stitches correctly, and this project allowed me to figure this out and now knitting is almost as easy as crochet. I'm looking forward to all the new types of projects this will allow me to do.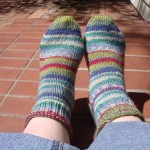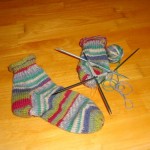 And finally, here's the belly shot for the week. This was taken Friday, the end of week 21.