Well, I've been back from Argentina for almost three weeks now. I really thought life was going to slow down and settle into a routine once I returned home, but that hasn't been the case.
Iarrived home on a Sunday. Tuesday I was scheduled to fill out my paperwork to into the Substitute teacher system in my district. I planned to spend the rest of the week working on the house and getting re-acclimated to the US. I figured I'd start subbing the following week about 2-3 days per week and work on building up my tutoring business.
However, the plane landed, and I hit the ground RUNNING.
The day I returned home, there was a big party in our back yard. An older couple that attended our church is serving as missionaries in Tennessee. They are in a very poor area and have lost a great deal of financial support since the economy crashed, so our housemates organized a fund raiser to help them out. We all had a great time and it was a lot of fun.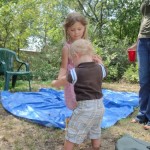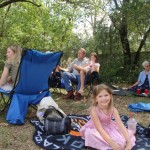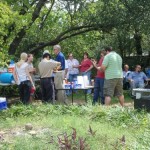 Monday morning I got up around 9:00 and noticed a missed phone call with the prefix of the school I just resigned from. There was no message, but I just knew they wanted me to sub. I didn't call back. My house was still a wreck since I didn't have much time to unpack before I left the country.
I spent the whole day unpacking and organizing the house. I worked so hard that I haven't had to do very much with any of the main living areas since then. The living room is pretty much how we want it (especially since our new couch arrived TODAY!) Not to mention, my HUGE kitchen is in working order with all my stuff put away and EASILY accessible.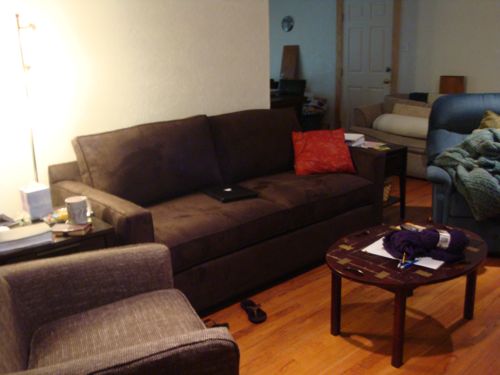 Tuesday, I received another call from the school. This time I returned it, and, sure enough, they wanted me to come in as soon as possible because it was a math teacher who was out. I explained that I had to fill out my paperwork that afternoon and Wednesday would be the soonest I could start if the sub office would even let me begin that quickly.
Tuesday should have been an easy day, but when I got into my car, it wouldn't start. My neighbor and I hypothesized that it was the battery. She took me to buy a new one. I also managed to get rides to the district's Central Office and the BTCL that night. Late that evening, Ryan learned how to install a car battery. Luckily, that was the fix! Yeah for my awesome husband!!!
Wednesday at 8:00 AM, I headed up to the school to sub all day, and then I had tutoring immediately after until 6:30.
It turns out that the teacher is VERY sick. After 3 weeks, he is still in the hospital and not expected to be released for at least two more weeks. Thankfully, there is another Math certified sub in the district, and she and I will be able to split the days, but it still winds up being a much more demanding sub job than I expected when I decided to sub. Because I worked in that department, I am expected to teach as much as possible. The teachers there are working hard to provide copies and plans, so all I have to do is show up, but I am working the entire time I am there, including grading papers. The difference is, I don't take them home.
I am praying that he will get well and take his classes back soon. I've spent a total of 9 days there so far. Coming up, I will be teaching 4 days next week and at least 2 the following. There's even been the murmurings of "what ifs" and would I be willing to come back.
Where's the routine in that???