We started the day eating breakfast at the Hotel restaurant. Breakfast is a small meal here and consists of pastries called "facturas" which resemble croissants. Some are glazed with a sweet syrup. Coffee is also very different here. They serve strong coffee with milk, "cafe con leche." It is pretty good!
We left for the church in City Bell shortly after 9:00. We had about 45 minutes to set up the room and figure out where all of our materials were and go over our plans. We did Spanish Praise and Worship with the congregation, and after the music, took the kids back for the lesson.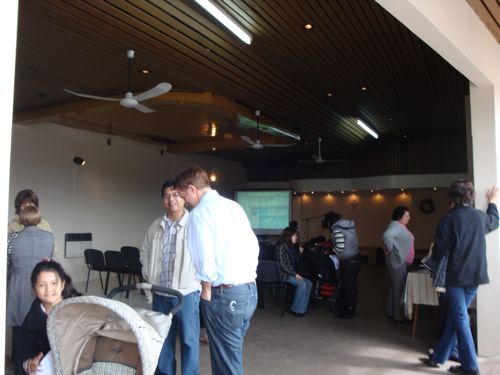 The lesson went really well. The kids enjoyed songs with motions (lead by Evelyn), a prayer (lead by Don) a Bible story about baby Moses (told by Hope), a memory verse game (lead by Emily D.), and a coloring activity to tie it all together.
After church, we had a lunch of sandwiches, empanadas, and Argentine pizza with the church members. It was a great time to get to know some of the church members here in City Bell.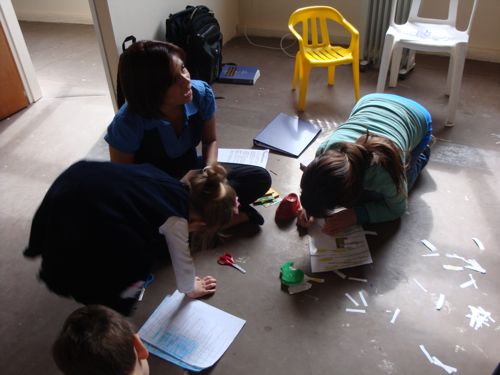 The church in City Bell is pretty small and only has about 9-10 kids in a given Sunday. I'm not sure how many members they have in all. They just recently found a building to meet in and have been working to fix it up. We will be helping with cleaning and repair this week.
Afterwards, we came back to the hotel and participated in the wonderful Argentine practice of "Siesta". This means, we took a nap!!!
After our rest, we traveled by Taxi to the church in La Plata. Emily D. and I rode with Karen, an 11 year old here who reminds us of Allyson back at our home church! Karen is learning English, so we spent the ride practicing each other's languages. She is a very sweet girl who we have enjoyed getting to know while here. She and her older sisters used to live in the
Hogar Betel which is an orphanage here. The oldest sister, who is 18, takes care of Karen and the middle sister. It is a sad situation that they are in, but they are so loving of others and of God.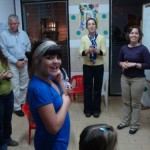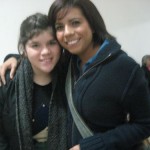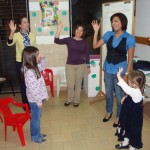 In La Plata, we once again lead the children's time. This church is MUCH bigger. They may have around 100 members. The pastor is British.
Afterwards, George R. took us to Simon, a sandwich shop, for dinner. (We crammed all 6 of us into his little Volkswagon. Emily D and I sat in the hatchback!!) I tried the Milonesa, which is a meat similar to chicken fried steak served as a sandwich.
Then, George drove us back to the hotel and we all went to bed. It was a fun, but busy day.