After much fighting with technology (and waiting patiently on my husband's CRAZY schedule), I FINALLY have pictures to post of our future bundle!
I went for a very early sonogram just after we found out because I wasn't quite sure how far along we were. So, when we first saw the little darling at only 7 weeks, baby looked like this: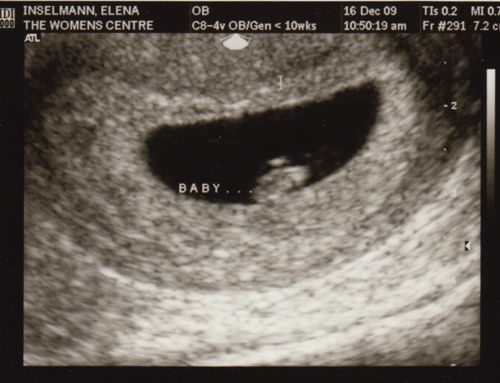 At only 7 mm long, this creature hardly looks like a human child. Not to mention, half of the little blob you see is actually something called the "yolk sack."
It was hard to believe that merely 9 weeks later, we saw this: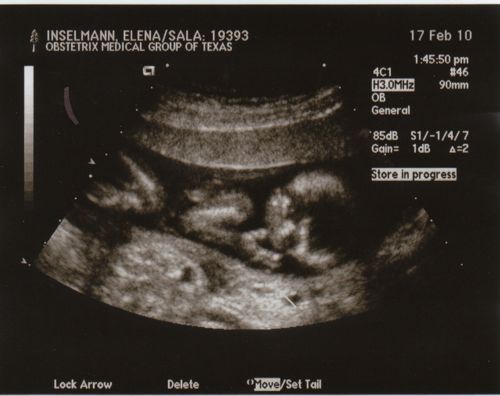 Now, I'm one of those people who can't see features in these things to save my life, but I can see my baby's face, hands, shoulder, little legs … what a cutie all curled up with his head in his hands!!! My little darling! I saw the little feet kicking, and the little hands waving, and even the little body squirming away from the pressure of the sonogram thingy. (Sorry, I don't know what the probe is actually called!) It's so hard to believe that the little marshmallow from week 7 is now an actual baby shape! In fact, the only thing I didn't see was the little bottom end that would tell us whether baby is a he or a she. That information was sealed up in an envelope, if you recall from my last post.
Our little darling even has a brain! (Although this is not my favorite shot of baby's face!)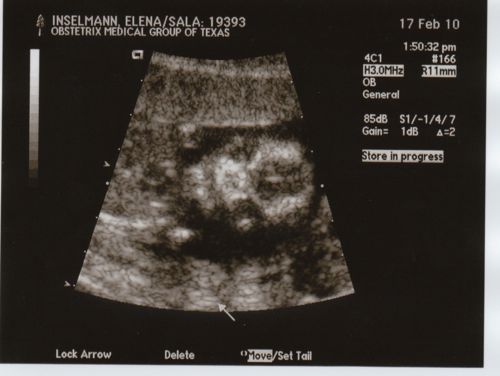 Mommy is changing, too. We tried last week to get a picture while I was all dressed up, but the lighting was bad and we ran out of time. So, I snapped this shot just to give you an idea. I need my husband to look photogenic, so no face in this one!! This is actually the end of Week 17.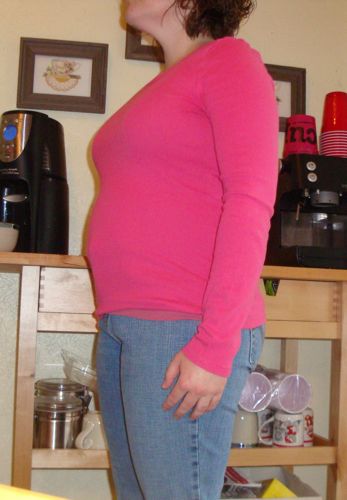 Oh, and if you are dying to know what we found in the envelope, here's the result: