Creativity … works in progress
Among my plans for this week off are several craft projects.  I am hoping to create a small "stock" of these precious baby blankets and post them on Etsy in the near future.  I have materials on hand to make three more, but here are the two I have created so far this week.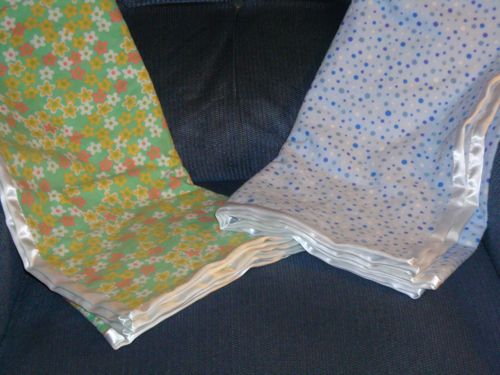 These blankets are made of soft, snuggly flannel and trimmed with double-sided satin that is hand stitched on.  Their larger size makes them a must have for any mom. My sister keeps about a dozen on hand for her two girls so there's always a clean one!
My other project is to turn these items into two cute pillows to adorn our hand-me-down couch.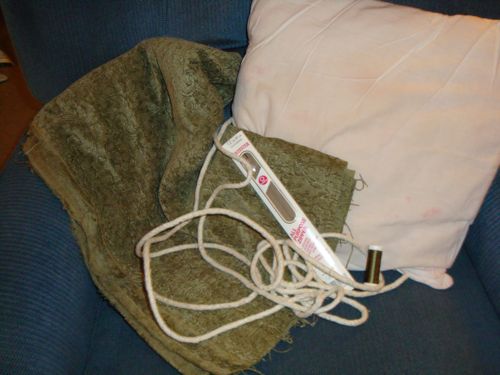 The forms came out of some pillows I bought when we moved in, but have since lost their covers to overuse.  Ryan bought me the one below for Christmas, and it needs some others to go with it.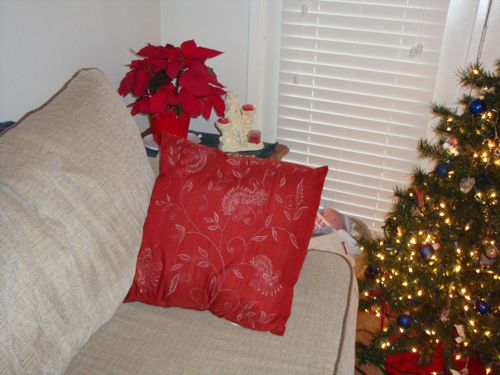 Posted March 17th, 2009 in
Crafts
.