One More Furniture Find
After lots of discussion and debate, Ryan and I decided that we DID need the chair I mentioned in my last post.  We went back today and bought it.  Doesn't it go so well with the pillow Ryan bought me for Christmas?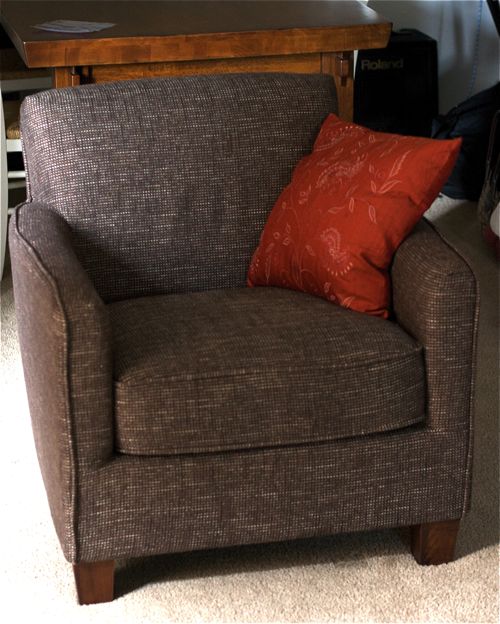 Posted May 24th, 2009 in
House
.