Up-Cycle in Progress
I recently heard from my friend Bethany about people who cut up plastic shopping bags and use them to crochet.  Of course I had to try it!  Here is my first attempt.  I'm not sure what it will turn into.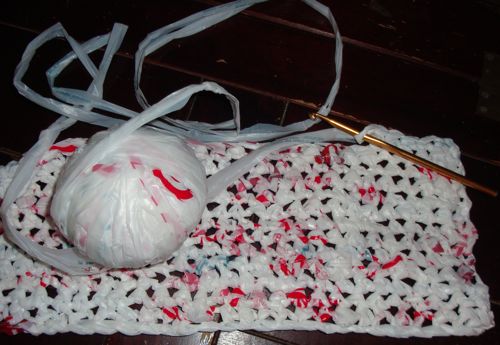 So, if you find yourself with extra bags on your hands, send them my way!!!
Posted June 30th, 2009 in
Crafts
.