So many crafts and so little time!
I currently have several crafts on the table.  Each is in a varying state of completion, ranging all the way from finished to not even begun.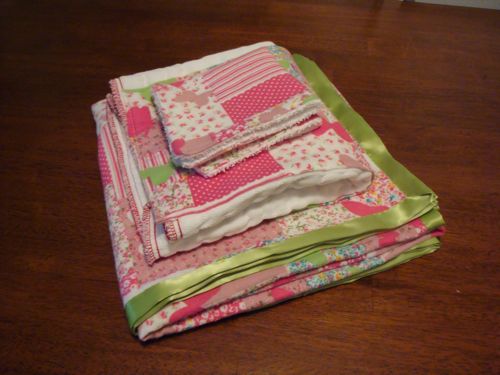 I completed this set  just a few days ago and am just waiting for the right time to take pictures before posting it on my Etsy site just in time for my Showcase on July 23.  The burpie and washcloth were finished a long time ago, but the blanket was holding me back.  I've been able to get a lot more done since I got home from visiting the family.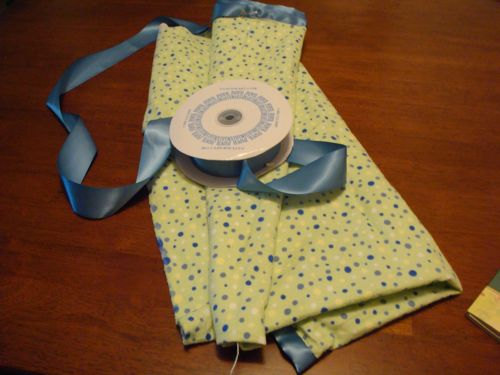 This blanket is to replace the one I just sold from my Etsy site.  I have one side of the square left to stitch, and then it will also be ready to post!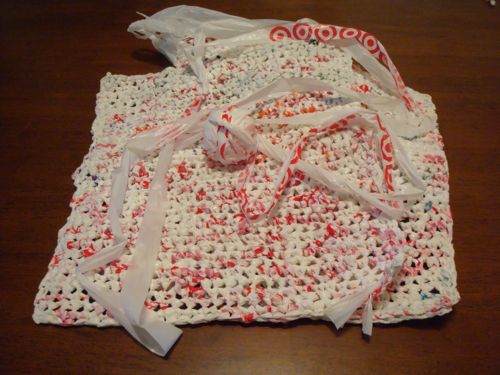 Here's the status on my plastic bag project.  I'm hoping to turn it in to a shopping bag.  Here you can see the front and back panels, stacked on top of each other, a ball of "plarn" (plastic yarn), and a couple of bags waiting to be turned into plarn.  This project is one that will have to be completed over time, as I keep running out of bags.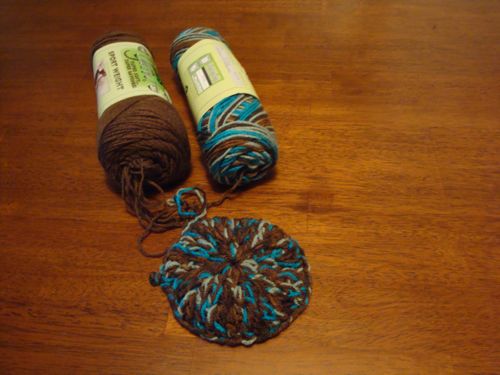 Happy Birthday to me from my mother-in-law.  She sent me some money and I bought myself this yarn which I am hoping will turn in to a cute slouch tote bag.  This will be the first time I've crocheted anything other than blankets or scarves, and I am pretty excited!!
While in the craft store, I also picked up this sweet trio of soft colors.  I won't be able to post the final product until some time in late December or early January, as it's a baby gift.  :)
Now, my biggest problem is deciding which project to work on!  They are all so much fun!