Reading and Learning
I missed my Friday post of what I am currently reading, but the current pick also lends itself to my Monday topic of what I'm learning about God.
I read the first book in the Chronicles of Narnia as a teen, but never really got into the series like many people.  Since I learned about what it really means to walk with God back in my college days, I have heard again and again about C.S. Lewis.  Several times I have attempted to read "Mere Christianity" or the "Screwtape Letters", but I've had a difficult time getting through them.  His writing is so deep that I felt bogged down as I had to read and then re-read passages to keep my train of thought.  Never have I made it through one of his theological works.
Two weeks ago, I started meeting with a group of friends to read through "Screwtape Letters."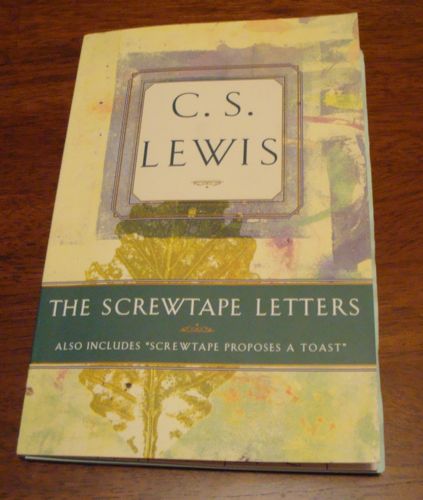 It has been much easier going this time around.  I don't know if it's the slower pace that we are taking or the intensive training I went through with BTCL.
The book is teaching me a great deal about how Satan attacks.  It's a great reminder about how he can sneak into the small places in life and distract us from our focus on God.  I'm also really enjoying the insights of the others in the reading group.  We're having a great time studying the book together.