Coffee Cup Chronicles: Part IV
Once upon a time there were two sisters.  They loved each other dearly, but they fought and and fought.  One was a neat freak and the other was a "little miss messy".  One was a peacemaker and the other was an instigator.  One was a planner and the other took life as it came.  The mix did not work well when you consider these two girls also had to share a bedroom.
Well, over time,  each girl came to know Jesus as Lord and Savior of her life and learned what it meant to walk with him.  For one, it was an easy road, and for the other it was very difficult and painful.  Eventually, these two sisters became sisters in Christ and very best friends.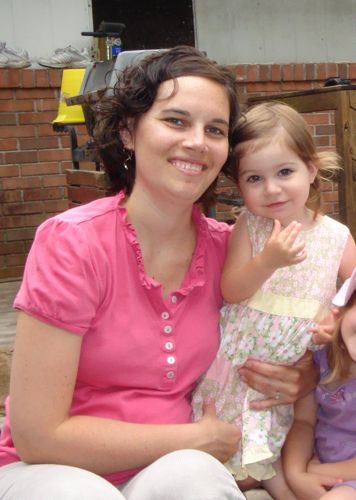 My sister is one of my most favorite people in the world.  She is kind, creative, strong, determined … I can't find enough words to describe how amazing she is.  Nearly four years ago, she became a mommy, and she is doing a GREAT job raising her two girls along with her husband.  (They have one more on the way in December!!!)  However, the demands of parenthood have kept her from pursuing many of her former joys.  Among those is her art.
Today's coffee cup was a hand-made gift from my dear sister.  I don't actually drink out of this one, mostly because I am afraid I might mess it up!  Instead, it sits out for all to see and is a reminder of the beautiful friendship I have with her.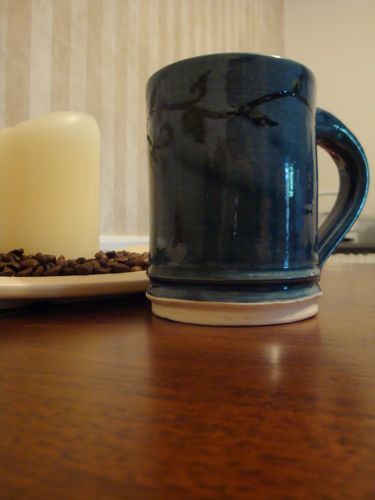 I LOVE YOU, BEE!!!!!!!