Recent Kitchen Creations
Last week I made homemade pizza.  I mixed flour, water, olive oil, salt, sugar, and yeast to make the crust.  It took about an hour to rise.  The sauce was canned.  We topped one with pepperoni and sausage, while the other was an assortment of veggies, including zucchini and fresh basil.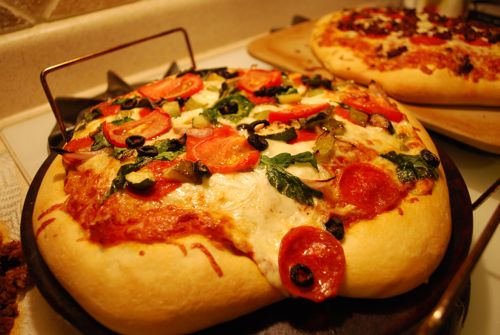 Thursday night I made two Quiche.  Both were filled with cheddar, swiss, bacon, and chopped ham.  I tried yellow sunburst squash, zucchini, and kale this time.  They were quite tasty!