Breaking the Silence
I know, I know!  I haven't posted in WEEKS!  Sorry for those of you that were worried I had completely forgotten about blog land.  I've been busy!  I'm subbing 2-3 days per week, working hard on Christmas presents, spending lots of time in the kitchen, and continuing to finish up details on the decor in the house.
Here's a sneak peek of all the craft projects that I have been doing.  Better pictures will have to wait until after Christmas when the gifts have been given!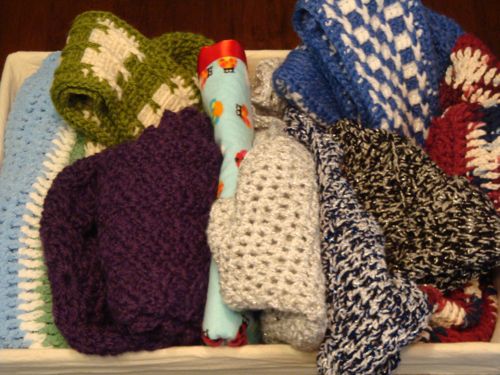 I've also been working on a pair of socks for myself.  I have one down and one to go!