Well, I can't really say that I've been "busy". I can't even really say that I have been lazy. It's probably best to say that I've been too preoccupied to blog in recent weeks.
The weekend after Thanksgiving, we discovered this:
As you can imagine, this has taken up a great deal of my thoughts and attention. We weren't exactly surprised. We've been married over 6 years and were anticipating the possibility. We just figured it would take a little longer to happen. As I am posting this, I am in my 14th week, and Baby is due to arrive in early August.
Speaking of babies, right after Christmas, I boarded a plane for Michigan to go meet this little guy.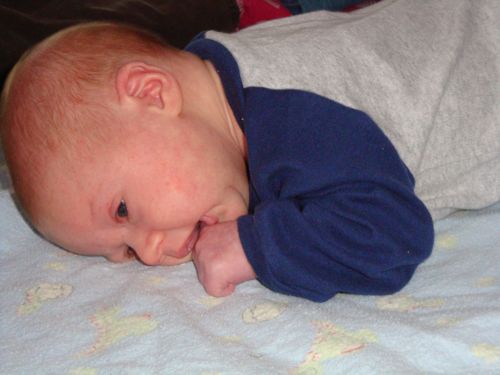 This is my new little nephew who was born December 17th. My intentions were to get there before he popped out on his December 28th due date, but obviously he had other plans!
I spent three weeks with little Jeremiah, his two big sisters, and his momma and daddy. I also was able to see my Mom, Dad, and the dog. It was a relaxing visit, which was nice since I was several weeks pregnant and smack in the middle of the sleepy phase. We celebrated Christmas together. All the boys got hats and the girls got hats with scarves.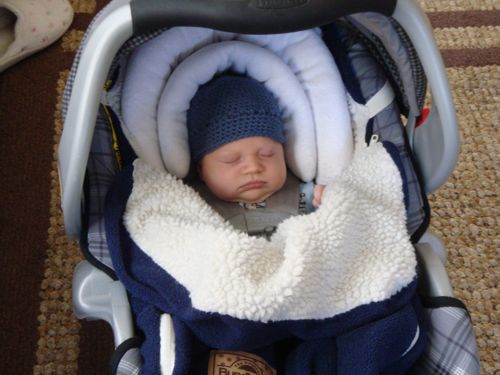 I've been home since January 16th. I can't really say that I've done much since. I'm trying to work towards being more productive as opposed to sitting on the couch feeling tired and pregnant. I keep thinking my energy is supposed to come back. I thought that was a benefit of second trimester, but mine has been slow to return. Perhaps one day soon. Until then, I will try to be better about catching up.