I really need to stay on top of this! SO much has been happening in the last few weeks that I want to share, but it can't all fit in one post! So, for today, we just have a shot of my new hair cut.
This will likely be my last visit with my favorite stylist at Salon La Page until after the little one make his grand arrival. So, when she suggested highlights, I decided it was now or never! The belly is 3 days shy of 31 weeks!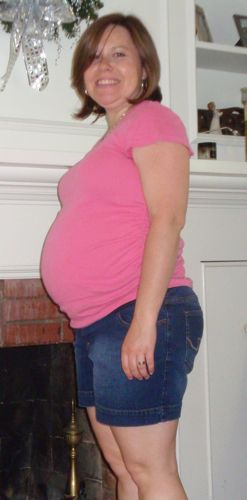 Yes, we DO still have a wreath hanging in June. I'm not taking it down until I have something else to hang there. That space looks horrible if it's left blank.